Sliding Window w/ fixed top transom
Has two moving panels, sliding horizontally on rollers on a track.

Fixed Window
A window with one fixed unit in a single frame.

Casement Window w/ fixed top transom
Hinged with a sash that cranks outward, to the right or left.

Awning Windows
A window consisting of several top-hinged sections arranged in a vertical series – designed especially to admit air while excluding rain.
Get the Best uPVC Products
Official exclusive distributor of ROTO and CONCH uPVC Windows and Doors in the Philippines.
This service is 100% free of charge and carries no obligation on your part. You just receive your free estimates.
Free. No Obligation Quotation Service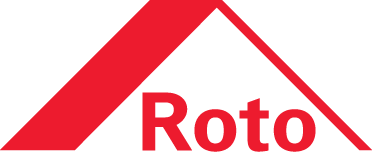 We Only Carry the Most Trusted Brands

Are you a builder or contractor, an engineer, architect or interior designer?
We Distribute to the whole Philippines both Original and Quality Conch and ROTO UPVC to Ilocos, Pangasinan, Pampanga, Baguio, Tarlac, Bulacan, Cavite, Batangas, Bicol, Ilo-ilo, Bacolod, Roxas Capiz, Cebu, Tacloban City, Davao City, and General Santos City.
Become a Distributor and Fabricator
Golden Home uPVC is your one-stop-shop uPVC service supplier of top brand quality uPVC hardware building materials.  We offer fabricators, real estate contractors and installers—from professional individuals to big companies—the very best uPVC products from leading international manufacturers, such as ROTO of Germany and Conch of China.  We are proud to say that we are the exclusive distributor of ROTO products in the Philippines.
All our valued customers and distributors have access to our comprehensive catalogue of all our inventory, as well as other added complimentary services such as free quotations on products, bulk discounts, and delivery service.  Our best sellers in our product line are the innovative and trendy uPVC windows and uPVC doors in various styles to choose from.  We also have a wide range of uPVC profiles and accessories. Machines are also available. No matter what the materials or measurements our customers require, we have a huge range of stock and ready to be delivered.  To top it all, our uPVC products are very affordable and competitive in price.
To our professional partners all over in the Philippines in the industry—fabricators, installers, distributors, and contractors—we are the perfect solution to all your uPVC product needs and requirements and we provide quick and efficient service. We also give inquiring prospect end-users to our all of our partners all over the Philippines. We give business to our partners.
You can download our catalog, free of charge at our website.  Our company employs an experienced and helpful customer service team on hand to answer your inquiries and other sales concerns.  Contact us at Golden Home uPVC today for a fruitful partnership.