College means needing space for heaps of clothes, beddings, books, papers, gadgets, make-up, and the list goes on and on. And in tiny dorm rooms shared with one (sometimes more) student, you can never have too much space.
Before heading off to the university this school year, check out these smart and doable storage hacks that are sure to help make college life a bit more manageable.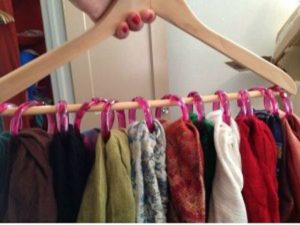 1. Shower Curtain Hanger
Squeeze out every possible inch of space from your closet by organizing all your belts, scarves, and cami tank tops on one hanger. Use cheap plastic shower rings to keep them easily accessible.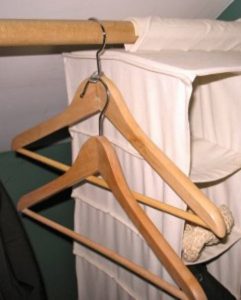 2. Soda Can Tabs for Stacking Hangers
Although there are products that let you stack multiple hangers upon each other, you can easily do the same thing with pull tabs from soda cans. Simply slide one through the hook of one hanger and use the tab's empty hole for a second hanger.  You can do the same thing on the second hanger to stack a third one, and so on.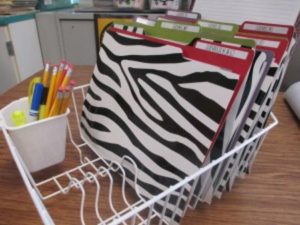 3. Repurposed Dish Racks
Keep all your files and folders in order by sticking them into the slots of a dish rack. It's a neat and inexpensive alternative for store-bought file racks and holders. You can even repurpose the small basket that's meant for the spoons and forks and use it as a pencil case.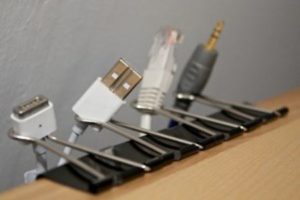 4. Binder Clips for Cords
College is all about multi-tasking. Most days, you'll be working in front of your laptop, with your phone on, and your tablet and camera charging in the corner. With all the gadgets you use on a daily basis, all the power cords can turn into a tangled mess. Get rid of the jungle of cords on your desk and floor by slipping them through the metal hoops of binder clips. Attach the clips to the edge of your desk and ta-dah! You now have quick and tangle-free access to your chargers.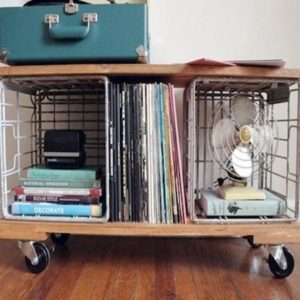 5. Storage x Seating Combo
In small rooms, extra space is like water in the desert – it's such a precious thing. Relying on double duty items can be clever in such cases. There are storage items than can serve as seating, and vice versa. Choosing wheeled items will make it easier for you to move around during group study sessions. You may want to throw in a pillow or cushion to make it more comfortable.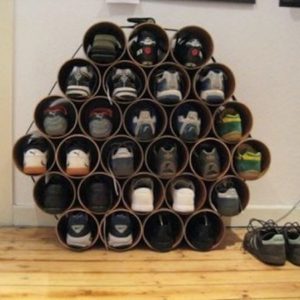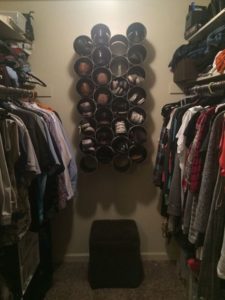 6. PVC Pipe Shoe Racks
Sometimes, you're left with no choice but to bring over only a handful of shoes just to save on space and avoid accumulating dirt in your room. One clever way to deal with this is to create a shoe rack out of PVC drain pipes. You can have them mounted on the wall to make sure they're securely kept in place. You can also stack them up then secure them with adjustable tight straps. This way, you can easily add more pipes, remove some, or dismantle everything when it's time to move out.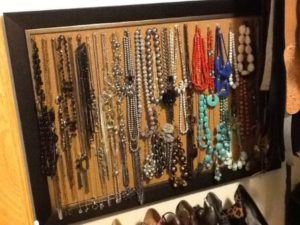 7. Jewellery Boards
In-plain-sight storage and organization can make simple items look like decorative art. Hanging your jewellery on tacks on a cork or bulletin board will work wonders on an otherwise boring wall.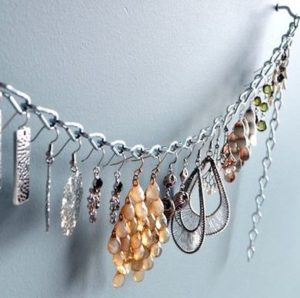 8. Jewellery Chain
Another cute and clever way to organize your jewellery is by using cheap, basic chains that you can get from any hardware store. You can hang these chains inside your cabinet or on your wall to store and showcase all your baubles.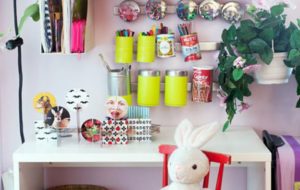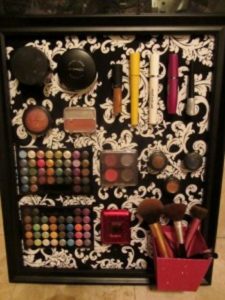 9. Magnetic Board
Organize all your desktop clutter and still keep them handy by creating a magnetic board over your desk. Mount some magnetic strips on the wall and use tin cans to hold your pens, markers, and scissors. Use shallow metal containers to hold clips, rubber bands, and small jewellery or items.
You can also create a magnetic board for all your make-up using a sheet of metal (a cookie sheet will do). If you're feeling artistic, jazz it up by gluing some fabric onto the metal. Glue small magnets on the back of your make-up products and stick them onto the board for a smart and cute make-up storage solution.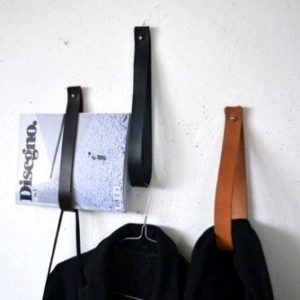 10. Leather Straps
For a minimalistic and stylish storage solution, try attaching some leather straps onto your wall or doors. They're perfect for holding magazines, scarves, and other light items. If you don't want to spend money on leather, you can always just cut up some old belts instead.