Windowsills are so underrated. When decorating a home, they get overlooked all too often—but they shouldn't!
Your windowsills may not be right smack in the center of any of your rooms, but that doesn't mean they're not an important part of the home. In fact, with a few adjustments here and there plush a splash of creativity, these corners and can easily add both function and character to your living space.
Indoor planter boxes are perfect additions to just about any room. Our favorite idea, though, is to put these planter boxes in your kitchen and plant some fresh herbs onto them—because who doesn't want to have fresh herbs on hand, right?
Instead of planting your herbs right into the box, you can place them in individual plastic liners first. This will make it easier for you to swap them out for other plants should you decide you want a change of herbs.
TIP: make sure that, when planting more than one herb in the box, you're choosing plants that need the same amount of light. Some light shade herb picks include mint, chamomile, parsley, cilantro, and thyme. Popular herbs that need full sun include basil, oregano, rosemary, lavender, and chives.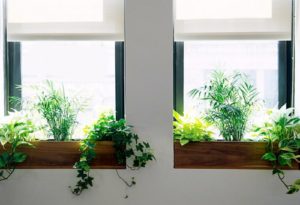 Check out how this lofty apartment was able to trick out some extra space from its bedroom. The idea is to add a large shelf bracket, covering the entire window sill. Prop up a chair right beside it and you already have yourself a new work space just by the window. Neat, huh?our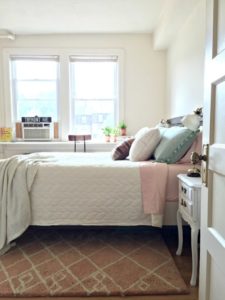 If you've got some pets at home, say a cat or a dog maybe, they'll surely appreciate this little upgrade to your window sill. You can DIY this little by-the-window perch with just a couple of bucks and some scrap materials that you can upcycle. Fit in a cushioned pillow to make it extra cozy for your furry friend.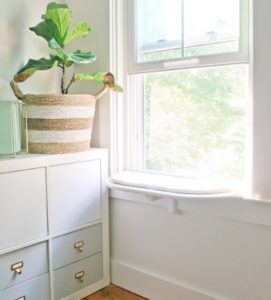 Don't put all that vertical space to waste. Purchase or craft your own tiered shelving unit and prop them onto the window sills. They're perfect for a set of potted plants to add more life to a room. You can also use these shelves for a number other things, such as books, condiments, hand soaps, towels, and more.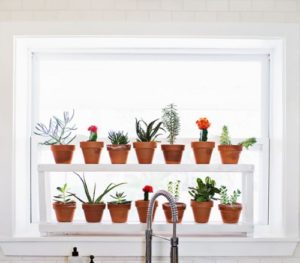 A little low on seating space? Take inspiration from this Scandinavian-inspired loft in Lithuania. Commission your local carpenter to create some cozy seats extending from the window sills. Throw in a couple of cushions for the perfect reading nook.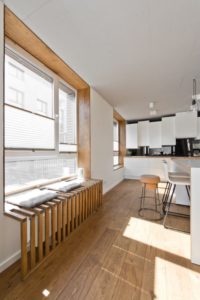 A few extra inches to your window sills is already enough for it to become a gazillion times more functional. By simply installing a wooden plank onto it, you already have a space that you can use as a home office, a study table, a display shelf, or a breakfast nook. Just add in a pair of stools, and you're good to go.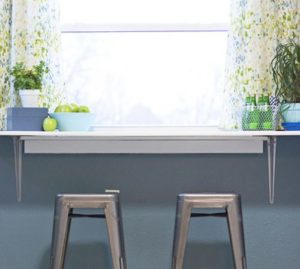 Again, here's one way to maximize all that vertical space. Frame the entire window with a shelving unit that has some floating shelves incorporated into it. This will give you more room to stash away your books and display some accent pieces.
Besides having extra storage space to help you stay organized, this will also make your windows all the more interesting. Paint your window sill and frame the same color, then arrange bold-colored books and knickknacks onto the shelves for some lovely contrast. Just be sure not to cover the whole window up so that the space won't be cluttered and won't stop any natural light from coming in.