uPVC Casement Striker Supplier in the Philippines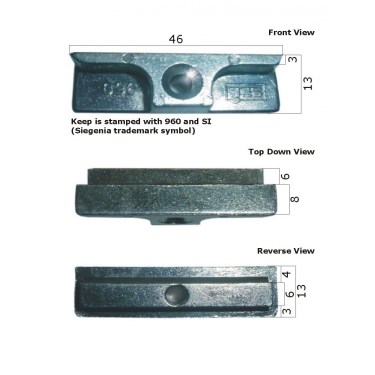 Golden Home uPVC is an importer and wholesale supplier of uPVC Casement Striker in the Philippines.
Our customers find a wide variety of uPVC casement striker from our product lineup.  Golden Home uPVC has partnered with the best uPVC manufacturers, the German company ROTO and Conch from China, in order to provide our valued customers top quality and world class uPVC products.
One of our products is the uPVC casement striker.  This device is used for uPVC window and door keeps and striker lock plates.  Sometimes, contractors and installers look for replacement window and door keep casement strikers to replace old or defective ones.  Unfortunately, it can be hard to find a perfectly matching device.  Some uPVC manufacturers change and update the shape and profile of their products every few years to keep up with demands and quality standards.  That is why it is important to know of good distributors and retailers of uPVC products with varied product stocks.
Golden Home uPVC is proud to have a wide array of uPVC products for its valued customers.  We have a product catalog that can be downloaded free of charge from our website.  For those who are interested to become our partners in distribution, we offer competitive prices to help our distributors sell.
We Only Carry the Most Trusted Brands

If you want to have no more headaches when it comes to your uPVC suppliers because of poor quality uPVC products:
Call Us Now at +63 (2) 2875394 to Discuss Your Needs
or
Contact Golden Home uPVC through the form now and one of our uPVC experts will contact you in 2-3 business days