uPVC Door Panel Distributor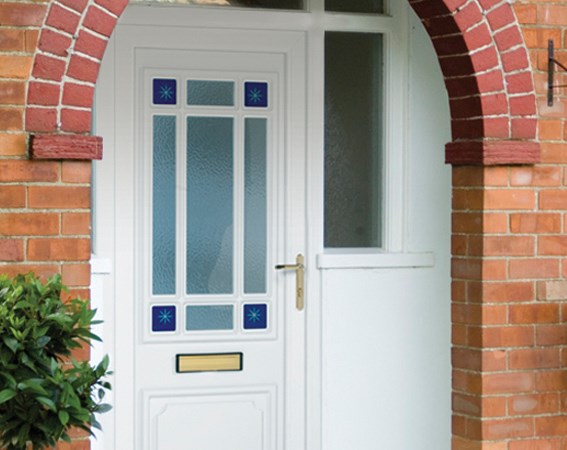 Golden Home uPVC is a supplier of uPVC door panels in the Philippines.
It is easy to find a uPVC door panel supplier, just look for one that sells and distributes brand name products.  Golden Home uPVC offers a wide array of uPVC door panels for the home and office.  The trend these days is to use durable, environment friendly materials for value for money.  This is what uPVC door panels are all about: impressive durability, full security, and good affordability.
These door panels have passed international quality standards.  It is made of strong material, known as uPVC or unplasticized Polyvinyl Chloride.  This kind of material is difficult to break, which means better security for your home.  Unlike door panels that are made of wood, uPVC panels are resistant to rust, rotting, or even warping.  It also has high resistance to heat, which makes it safe from small fires that might break out because of accidents.  Overall, these kind of panels give our customers peace of mind when it comes to security and safety.
For full product specifications, we encourage our customers to download our free catalog here at our website.  We also give cost estimates free of charge.  For those interested to join our distribution network, our company takes great pride in providing a friendly and reliable service, not just to our customers, but also to our distributors and resellers.  Please contact us through the form below.
We Only Carry the Most Trusted Brands

If you want to have no more headaches when it comes to your uPVC suppliers because of poor quality uPVC products:
Call Us Now at +63 (2) 2875394 to Discuss Your Needs
or
Contact Golden Home uPVC through the form now and one of our uPVC experts will contact you in 2-3 business days