uPVC Doors Distributor in the Philippines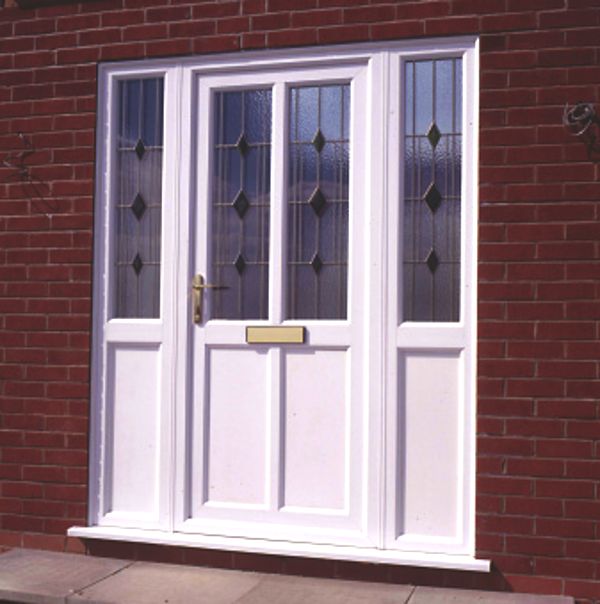 Golden Home uPVC is an importer and wholesale supplier of uPVC Doors in the Philippines. Good uPVC doors suppliers should be able to offer a wide range of quality and affordable products.  These products should be at par with industry standards and given the best warranty.  Golden Home uPVC offers uPVC doors complete with lockings, hinges, and thresholds.
There are many designs and styles to choose from our catalogue, which is available and free to download for easy reference. In addition, these doors are absolute value-for-money because the material used is durable and weather proof, so it doesn't warp or rust easily.  It is also easy to maintain against dirt and dust.  All it needs is a quick thorough wipe with a damp cloth and it is clean as new—so hassle free!
Unlike wooden doors and frame that get infected with termites, uPVC doors are longer lasting and environmentally friendly as well. Golden Home uPVC also gives a value added service to our clients through competitive price quotes without hidden charges.
Our company provides a free catalogue for downloading at our website. We also accept bulk orders, according to standard measurements or with specifications from clients.
For those who are interested to become distributors, we give incentives, minus the paperwork. For details, please contact us in the form below.
We Only Carry the Most Trusted Brands

If you want to have no more headaches when it comes to your uPVC suppliers because of poor quality uPVC products:
Call Us Now at +63 (2) 2875394 to Discuss Your Needs
or
Contact Golden Home uPVC through the form now and one of our uPVC experts will contact you in 2-3 business days