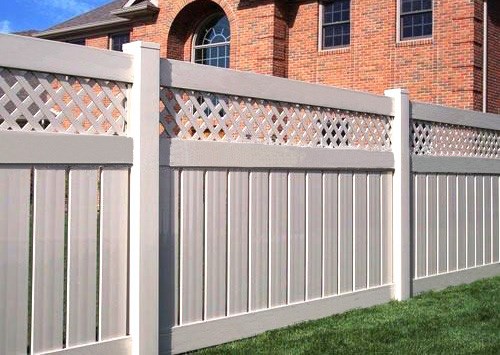 Golden Home uPVC is an importer and wholesale supplier of uPVC fencing in the Philippines.
Golden Home uPVC is one of the Philippines foremost uPVC fencing suppliers.  Our company is a supplier of high quality uPVC fences, which come in different styles and types that easily suit the taste of our customers.
There are many benefits of using uPVC fencing.  First of all, it is durable because it is made of unplasticized polyvinyl chloride (uPVC), a strong and environment friendly material.  Even with normal wear and tear, it is durable enough that it does not need more painting or even replacing every couple of years.  It is not made of wood so it is immune to termite infestation or rotting due to wet and dry weather.  And, since it does not absorb moisture, fences made of uPVC will not corrode, rust, peel, or blister.  It also helps in preserving old growth forests because it is not made by cutting trees.  In addition, these kind of fences is simple to install by anyone.
Golden Home uPVC offers uPVC fencing at very affordable prices.  Take a look at our catalog which can be downloaded for free at our website.  We welcome distributors and offer special rates for bulk orders.  For more information, please contact us below.
We Only Carry the Most Trusted Brands

If you want to have no more headaches when it comes to your uPVC suppliers because of poor quality uPVC products:
Call Us Now at +63 (2) 2875394 to Discuss Your Needs
or
Contact Golden Home uPVC through the form now and one of our uPVC experts will contact you in 2-3 business days