uPVC Sliding Doors Distributor in the Philippines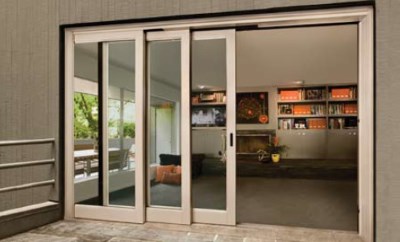 Golden Home uPVC  is the exclusive distributor of ROTO and Conch uPVC sliding doors in the Philippines.
To add modern sophistication and still ensure the security of a home or office, uPVC sliding doors are a good choice.  Sliding doors give a welcoming feel to an entrance or a room because of its clean lines and overall appearance.  It is also environmentally safe, particularly with little kids, because the material used to make this kind of door is free of lead.
While it warmly welcomes, sliding doors are also designed to offer excellent security with its interlocking mechanisms.  In addition, uPVC sliding doors are manufactured to meet international standards for building regulations.  This type of door is versatile enough to be specified according to one's individual style.
For instance, there are many colors to choose from, as well as other accessories.  It is also easy to maintain because it does not rust or warp.
We, at Golden Home uPVC, offer the best quality uPVC sliding doors in the market today.  We proudly distribute one of the best uPVC product manufacturers in the world, ROTO of Germany.
In addition to that, we also supply Conch products to our network of fabricators and installers.  Freelance distributors and resellers are welcome to join our nationwide supply chain.
Please call us or contact us through the contact form below.  We are happy to give special discounts and other deals to our valued business partners.
We Only Carry the Most Trusted Brands

If you want to have no more headaches when it comes to your uPVC suppliers because of poor quality uPVC products:
Call Us Now at +63 (2) 2875394 to Discuss Your Needs
or
Contact Golden Home uPVC through the form now and one of our uPVC experts will contact you in 2-3 business days