uPVC Windows Distributor in the Philippines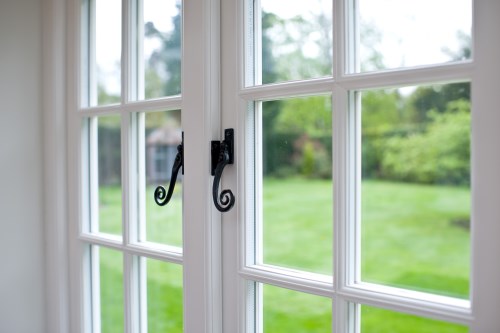 Golden Home uPVC is an exclusive distributor of ROTO uPVC windows in the Philippines. We also supply Conch uPVC windows.
For those who are looking for uPVC windows suppliers, Golden Home uPVC is a one-stop shop for all kinds of quality uPVC products, including windows.  Most builders, architects, and construction companies now use uPVC products because of their long lasting quality, low cost, and low maintenance.  These products save a lot in cost, making it a better and inexpensive alternative in terms of construction and maintenance costs.
For uPVC windows, these are cheaper than wood or aluminum, but they are durable and flexible at the same time.   Homeowners and builders need not worry about termite infestation that usually destroy wooden windows and frames.  In addition, these products are also easy to maintain because they do not accumulate rust, and they can be easily cleaned with a warm, damp cloth.
Our company has a wide array of window products according to set industry standards.  However, we can also provide products based on our clients specifications and other measurements.  We have a catalogue of all our uPVC products, including uPVC windows, for free download here in our website.  We welcome inquiries and price quotes free of charge.
For further details, please contact us through contact form below.
We Only Carry the Most Trusted Brands

If you want to have no more headaches when it comes to your uPVC suppliers because of poor quality uPVC products:
Call Us Now at +63 (2) 2875394 to Discuss Your Needs
or
Contact Golden Home uPVC through the form now and one of our uPVC experts will contact you in 2-3 business days