The overall look of your house definitely tells something about your personality. From the intricate décor used to the littlest details on your home's interior, one can easily have an insight about the things you are fond of.
Tell Me What Your Doors' Colors Are, and I'll Tell You Who You Are
You probably already know what they say about books and covers, but did you know that you can judge a person by his front door's color?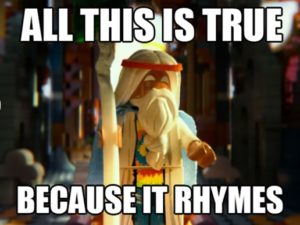 Color is associated with our moods, feelings, and emotions. For example, bright hues often indicate an outgoing personality, while soft colors usually imply a more restrained character. Color experts around the world firmly believe that the color scheme of your home's exterior means something, but the paint of your front door is especially important when it comes to revealing your personality.
Before you pick a color for your front door, read what different shades symbolize. We have listed the ten most common front door colors and their corresponding meanings below.
Refreshing Blue
According to most studies, the color of seas and skies is the most popular to use for front doors. If you have an azure front door, it means that you treat your abode as a place of calmness and tranquillity. It gives people an idea that you seek retreat from the harsh and brassy world.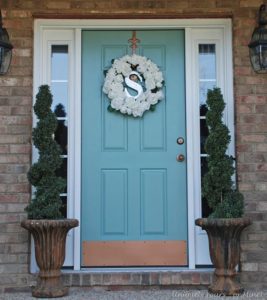 Ravishing Red
Regarded as the most powerful hue, red is the color of passion and bravery. If you want people to think that your place is vibrant and full of life and energy, then this color is the perfect choice. Crimson doors are popular among British. In some ways, this color signals royalty and elegance.
Go Green
According to psychologists, green connotes health, harmony, and safety. If your front door is green, you care about your home, community, and the environment. Choosing this color also translates that you have more traditional values. Green may also remind your neighbors about your could-be favorite season: autumn.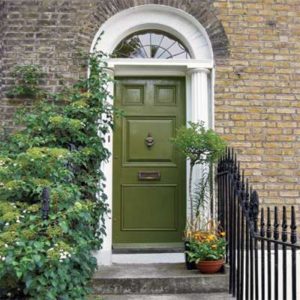 Yellow and Mellow
The color of sun and stars show your leadership abilities. Possibly, if your door is yellow, you have the heart to serve. Brimming with optimism, you are the type of person who charms and engages everyone in a conversation. That pop of yellow in your home's façade is indeed a reflection of your personality.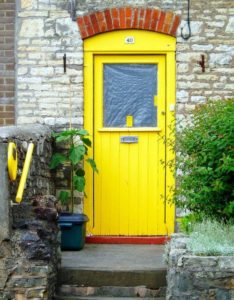 Pretty in Purple
Although not a popular choice, violet gives your home exterior a more stylish and tasteful look. Homeowners with purple doors love to dream big and are not afraid to take risks. One thing we are pretty sure about: you were an artist in your past life.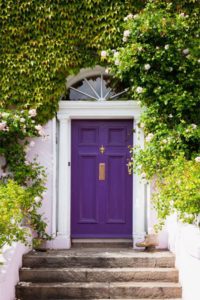 Pink Power
Is your front door rose in color? If yes, then probably you are inspired by everything from the past. You have that good old soul and you give importance to facts and history. Some may think that pink is a weird option for a door, but you don't care anyway. You live by your rules and you just want to enjoy the finer things in life.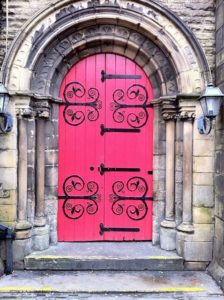 Orange Is Joy
Modern, forward-thinker, creative, and innovative: these are just some of the attributes of homeowners with tangerine front doors. You appreciate cleanliness and organization, but you always seek for something that breaks the norm. Orange is the color of smart individuals with radiating personality people love.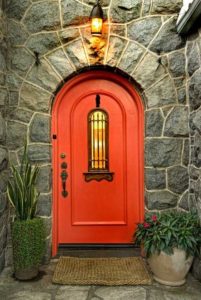 White Wonder
A crisp white front door suits homeowners who are tidy and organized. This hue is also associated with goodness, innocence, purity, and virginity. Unlike black, this color usually has a positive connotation. In fact, it represents new life and happy beginnings.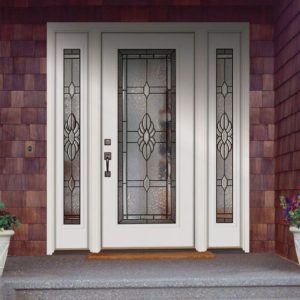 Back to Black
People often perceive this color as strong, bold, and expensive. If your front door is charcoal-colored, most likely you want others to think of you as someone who has power and authority. You are fond of the classics because it gives you more room to customize things in your own unique ways.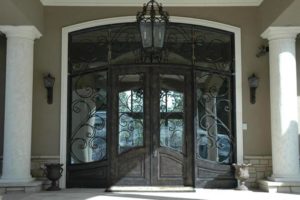 Better Be Brown
A brown door looks organic, be it painted or stained. In terms of color psychology, it sends a mixture of interpretations. The color conveys warmth and stability. Darker browns, however, often translate to privacy and isolation.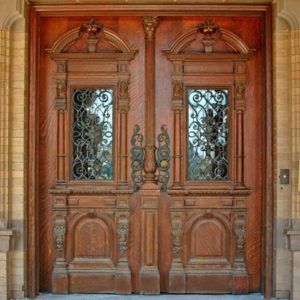 The front door is considered as the focal point of your home. More likely, your preferred color for your front door projects the way you want others to view your house. Whether you bought an old home from the previous owner or you just want to update your home's exterior, you can quickly change its look and feel by painting your doors and walls anew. Choose the color and let it define you.